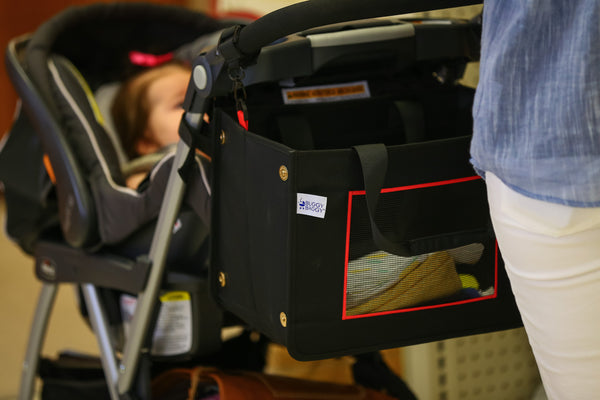 For Hassle Free Shopping Trips and More
Buggy Baggy turns a stroller into a shopping cart in no time. No more one-handed stroller pushing, baby carriers on top of grocery carts or juggling baby and groceries at the same time!
It allows you to keep both hands on the stroller. It's a carrier for your purchases, a reusable shopping bag and it even free stands in your car for easy transport.
When it's time to shop just snap it on your stroller handles and GO!